A

creative journey

for the love of designing, creating, teaching, and sewing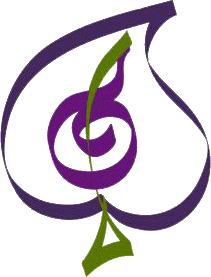 Regent Gardens
Wall Hanging or Lap Quilt
Wall Hanging: 36-1/2" x 402-1/2"
Lap Quilt: 69-1/2" x 78 1/2"
Level: Intermediate
These quilts combine Fussy Cut Blocks and traditionally pieced blocks, making them great projects for anyone who is exploring new techniques. They were designed with Northcott's "Orchids" and "Sandscapes" fabrics in mind, but they will look great using any compatible fabrics.
$12.00 PTRN#110REGENTGARDENS
A complete pattern will be mailed to you, after completing payment.
$10.00 DPTRN#110REGENTGARDENS
Buy a downloadable pattern. After completing payment, receive a link to download the pattern as a pdf, for you to print.