A

creative journey

for the love of designing, creating, teaching, and sewing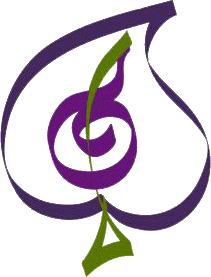 Hamilton Grove Collection
When I'm not busy designing fabric and quilt patterns, I travel to Hamilton College where I teach 'cello. I love the drive to the college, which is often a cornucopia of colorful flowers. Among my fabroite are the vibrant Vinca that line the roadways. Hamilton Grove is offered in two lively palettes. Purple Haze features cool shades of purple accented by warm blues. Green Thumb features summer fresh greens accented by violet and melon. The flamboyant florals are complemented by a wide assortment of textural blenders.
Support your local quilt shop!
Your local quilt shop is not just a place where you'll find beautiful fabrics and threads and wonderful books and patterns. It's also a source of inspiration, technical knowledge and camaraderie.