A

creative journey

for the love of designing, creating, teaching, and sewing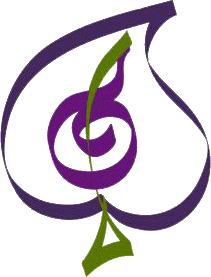 Autumn Warmth Quilt
in Two Sizes
Small quilt: 53-1/2" x 71-1/2"
Large quilt: 61" x 82"
Level: Advanced Beginner
I love the Bear Paw block - it's easy to piece and very versatile. This quilt uses interlocking Bear paws for a contemporary look. Although it was originally designed for my "Heard it on the Grapevine" fabric line, it works well with any fabrics, including "leftovers".
$12.00 PTRN#31AUTUMNWARMTH
A complete pattern will be mailed to you, after completing payment.
$10.00 DPTRN#31AUTUMNWARMTH
Buy a downloadable pattern. After completing payment, receive a link to download the pattern as a pdf, for you to print.
This pattern was designed with "Heard it on the Grapevine" fabrics in mind, but it looks great using any compatible fabrics.
4639-34
Heard It On The Grapevine - Autumn Warmth
4638-36
Heard It On The Grapevine - Autumn Warmth
4637-36
Heard It On The Grapevine - Autumn Warmth