A

creative journey

for the love of designing, creating, teaching, and sewing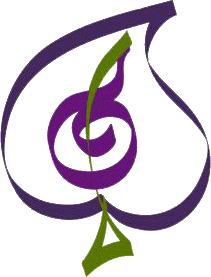 Surrey Hedgerows
Wall Hanging and Quilt
Quilt: 80" square
Wall Hanging: 40" square
Level: Advanced Beginner

The "Goose Tracks" block has been modified in this quilt to avoid the "Y-seam", making it quite easy to piece. There are 3 block color variations, which creates the pattern in the quilt. This makes a great Mini-Mystery quilt - participants will be happily surprised when they piece the blocks together!
$12.00 PTRN#4 SURREYHEDGEROWS
A complete pattern will be mailed to you, after completing payment.
$10.00 DPTRN#4 SURREYHEDGEROWS
Buy a downloadable pattern. After completing payment, receive a link to download the pattern as a pdf, for you to print.