A

creative journey

for the love of designing, creating, teaching, and sewing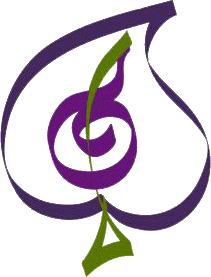 Allemande
Bed Quilt or Wall Hanging
Wall Hanging 40-1/2" square
Quilt: 80-1/2" x 96-1/2"

Level: Intermediate
These quilts use Northcott's Stonehenge Gradations StripR and NoSew Circles fabrics. This allows the quilts to be quick and easy to piece. They are shown using the Oxidized Copper color group, but the fabric requirements for other color groups are on the inside front and back cover.
$12.00 PTRN#95ALLEMANDE
A complete pattern will be mailed to you, after completing payment.
$10.00 DPTRN#95ALLEMANDE
Buy a downloadable pattern. After completing payment, receive a link to download the pattern as a pdf, for you to print.