A

creative journey

for the love of designing, creating, teaching, and sewing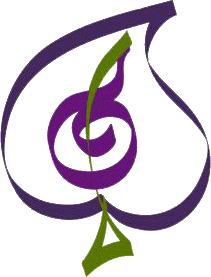 Paper Piecing Seam Allowances
It can be hard to paper piece a block when you use a conventional 1/4" seam allowance (1/2" total) for your fabric strips. I use a wider seam allowance: 3/4" total for smaller pieces, and 1" total for larger pieces ......
[ view entire tip ]
Simple Pillow Cases
You will notice that many times a finished quilt is a square, not a rectangle. This is a perfect time to make matching pillow cases!......
[ view entire tip ]
Working with Stripes
I love stripes - they're perfect for a companion fabric, and make a great quilt border. Additionally, striped fabrics make great pillowcases; they make a great simple quilt; and when fussy cut, they can be spectacular. How can you not love stripes?......
[ view entire tip ]
1/4" and scant 1/4" seams
If you are sewing squares and rectangles together, a 1/4" seam isn't a suggestion, it's imperative!
[ view entire tip ]